ACADEMIC EVENTS
Location:
HOME
>> NEWS&EVENTS
WIPM attended The Thirteenth BCEIA
hits:
301
updtetimes£º2009/12/14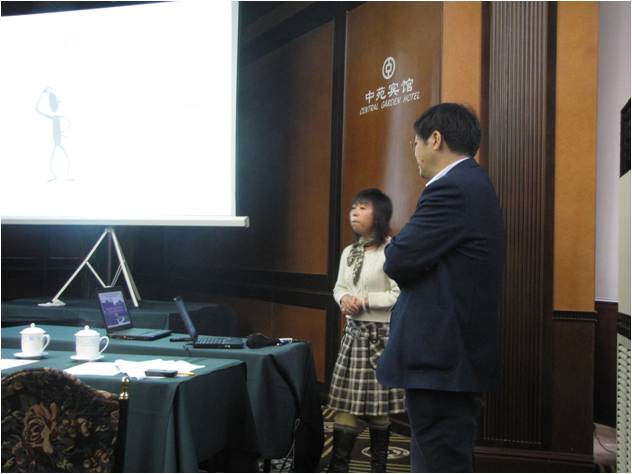 During November 25-28, 2009£¬Prof. Liu Maili and other 30 members of WIPM attended The Thirteenth BCEIA (BCEIA 2009) held at the Central Garden Hotel in Beijing, China. International Beijing Conference and Exhibition on Instrumental Analysis (BCEIA), sponsored by the China Association for Instrumental Analysis, and supported by the Ministry of Science and Technology of China has been a biennial professional international event in this field in China
The BCEIA 2009 Conference with the theme of ¡°Instrumental Analysis for Safer and Better Life¡± will feather a plenary session with specially invited lectures by internationally prominent scientists and eight sub-sessions for oral and poster presentations in the fields of Electron Microscopy & Material Sciences, Mass Spectrometry, Optical Spectroscopy, Chromatography, Magnetic Resonance, Electroanalytical Chemistry, Analytical Techniques in Life Sciences, and Environmental Analysis.
The Magnetic Resonance meeting which is in the charge of Prof. Liu Maili has invited more than 20 prominent scientists from 7countries and districts, including USA¡¢UK and¡¢Japan and so on. There are 37oral reports and 44 posters in the meeting including Methodology of Magnetic Resonance ¡¢the application of Magnetic Resonance in catalysis and Life Science etc. By the meeting our research achievements are represented to others very well and also reinforced the cooperation between WIPM and international researchers.